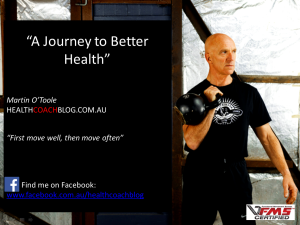 I conducted a seminar for members and non-members of Launceston Aquatic's LAFit Gym last Friday evening. About two hours duration I spoke about how high fat/low carbohydrate nutrition has completed changed the way I feel today.
Lot's of questions "from the floor".
Send me your Expression of Interest if you want an invitation to the next seminar. Seems to me that people are certainly curious about how there can be a better way.
"Helping people become stronger versions of themselves one person at a time"